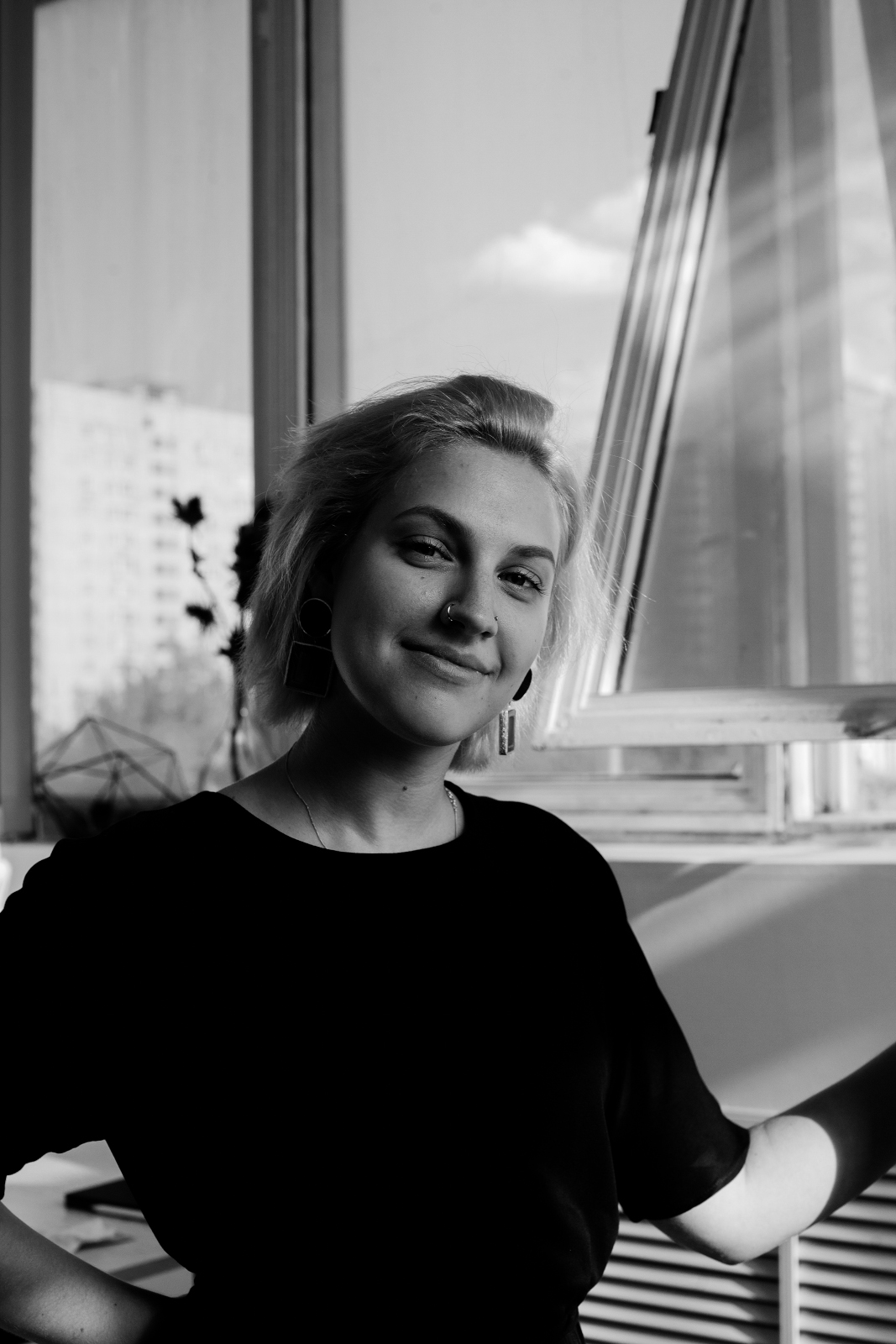 She has a scientific past (Ph.D. in molecular biology). In 2018 Anastasia changed her job for art; since then, she works in her Moscow-based studio. In a similar vein with her previous field, biomedicine, Anastasia researches human-nature interaction, but from a perspective of emotional, even mystical experience.
Anastasia graduated from The School of Contemporary Art "Free Workshops" (at MMOMA). You can find references to Franz Kline, Robert Rauschenberg, Joan Mitchell, Helen Frankenthaler in her works.
By now, Anastasia has participated in plenty of exhibitions in Russia and several international events. Her artworks could be found in many private and corporate collections around the world.